1

Translation: Hello!Pro Kenshuusei "Diagnostic Ability Test" 2022 Spring--Tsunku♂ Commentary (Free Song Selection)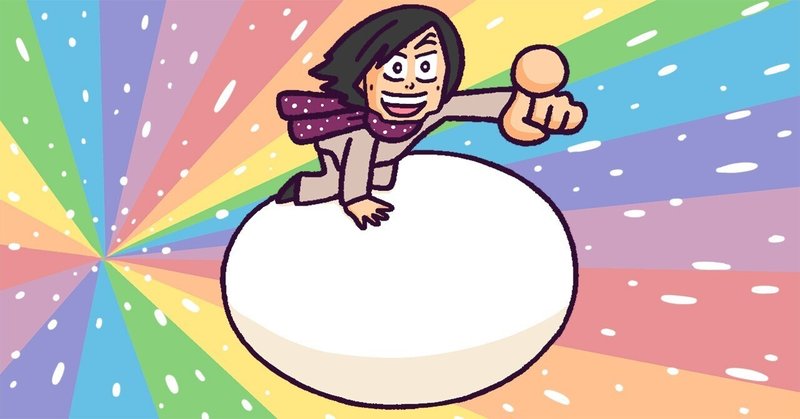 Hello!Pro Kenshuusei "Diagnostic Ability Test" 2022 Spring--Tsunku♂ Commentary (Free Song Selection)
2022.05.06 22:00
The "Hello!Project Trainee Recital 2022 ~Spring Diagnostic Ability Test~" was held at Nakano Sun Plaza the other day. While watching the livestream the day of the event, Tsunku♂ wrote down his thoughts on their performances, split here into two parts.
Text: Tsunku♂
Editing: Ozawa Aya (Peace Company)
Illustrations: Mizushina Takayuki
Translation: Lurkette
Index
Kawashima Mifu - Seishun Collection (Morning Musume.)
Maeshima Karin - Seishun no Hana (Kobushi Factory)
Hashida Honoka - Peanut Butter Jelly Love (Country Girls)
Uemura Hasumi - C\C [Cinderella\Complex] (High-King)
Ishiyama Sakura - KEEP ON Joushou Shikou (Juice=Juice)
Yoshida Hinoha - Go Girl ~Koi no Victory~ (Morning Musume.)
Onoda Karin - Mugen Climax (℃-ute)
Gotou Hana - Koko ni iru ze! (Morning Musume.)
Matsubara Yulia - Teenage Solution (Morning Musume. '21)
Murakoshi Ayana - Jealousy Jealousy (Morning Musume. '17)
1. Kawashima Mifu
Seishun Collection (Morning Musume.)
Her expressions are good, and it seems like she's putting a lot more of herself into this song than she did for the set song.
She cuts the notes off sharply, since this is a song where you can't slack off on that, so her singing here is very good. She has the rhythm down, so I could hear the rhythm naturally throughout the song, even in parts where there was no choreography to express it.
She's a strong one~! Great job! Such a pro! That's what I think.
2. Maeshima Karin
Seishun no Hana (Kobushi Factory)
I see~. Everyone is coming to the free song selection with choices they're confident in, I guess, because they're all very pleasant to listen to.
Perhaps it's because she has absorbed the rhythm into her body, but she doesn't hold the notes for too long, and it almost sounds like this is her own song she's singing.
Sometimes when a song doesn't have very intense choreography, it can get boring, but the fact that I could keep listening to her forever even without dancing is proof that she has got that rhythm.
3. Hashida Honoka
Peanut Butter Jelly Love (Country Girls)
This is good. The performance made me feel like she's got that pro-level instinct.
The song choice suits her. I suppose she knows what her own charms are. When a performance makes me think, "What a good song," that alone lets you know she has the song mastered. Such nice self-production here!
4. Uemura Hasumi
C\C [Cinderella\Complex] (High-King)
Oh wow, this was a difficult song to choose. That must mean she has quite a bit of confidence, and it does ooze out of her in this performance.
Her singing gets a bit shrill, but her overall performance covered for that shortcoming.
According to her, "I exuded sexiness." And just like that, it is ALL OK!
5. Ishiyama Sakura
KEEP ON Joushou Shikou (Juice=Juice)
I can tell by her expressions that she's overflowing with confidence, which wins me over. She looks like she's having fun, which makes me have fun, too.
It's perfectly OK if she can only get this level of expression while she's on stage, but speaking from a professional's point of view, there are lots of parts without singing just before the chorus (right before a lot of parts come at once in the chorus), and I end up feeling like she's almost waiting for that to start.
And why is that? Because she loses the rhythm. How do you express the rhythm without choreography? That's her homework for now. I look forward to her accepting that challenge!
6. Yoshida Hinoha
Go Girl ~Koi no Victory~ (Morning Musume.)
Good costume. Wonderful. However, when she puts on a hat, her bangs cover her eyes even more, which isn't great.
Nevertheless, I don't know if it's she's an energetic type or a healthy type that I haven't seen in Hello!Project in a while, but she has some sort of power that makes me feel relaxed.
When she breathes too much air into her lungs, her voice steadily gets more shrill, so that's something for her to practice now. She'll be better if she can sing only breathing in as much air as she needs to.
7. Onoda Karin
Mugen Climax (℃-ute)
At first I thought she chose a song that was too difficult for her, but then I realized how much she embodied the song in her own way. It's great! I get it now!
I think she's someone who has the ability to do many different kinds of dancing. But, she, too, seems to breathe in a little too much when she gets excited.
People who hear that can also feel that pressure she's putting out, so I think she'll be better if she can practice singing exhaling as much as she's inhaling.
8. Gotou Hana
Koko ni iru ze! (Morning Musume.)
Yep, she has a good voice. There are still many things she lacks experience in, but she has a special something that Hello!Project is looking for, doesn't she?
She doesn't have the rhythm down at all, and there are lots of things here and there to improve upon, but she overcomes those to give a performance that left me satisfied. I'm kind of excited to see more from her.
9. Matsubara Yulia
Teenage Solution (Morning Musume. '21)
What a pro~. It's so important not to show the audience any sense of nervousness.
She really got across to me how focused she was on her singing, in addition to her general competitiveness and desire to win.
Just one thing. I think she approached this song thinking, "I have to express the sadness!" But even in this kind of song, I think you have to include moments of relief or parts where you lighten the mood with a smile.
If she can express that in her songs, I think she'll break out from the other trainees.
10. Murakoshi Ayana
Jealousy Jealousy (Morning Musume. '17)
She's pretty good. She dances all the way down to her fingertips, and she has a good rhythmic base, which is reflected in her singing, too. I expect she'll keep getting better from here.
That's why, and I said it before in the set song selection, I want her to devote her energy to forging that rhythm and not relying on her natural talent. Her pitch gets unstable in the low notes, and that's when her mic hold gets that much more important.
Yeah. But she's good.
Right, I fully enjoyed myself watching this year's trainee performances.
I got to see some new faces, and I got to see them on stage in front of a live audience. I bet the fans there were supporting them as much as they could, their hearts wet with tears, you know?
In all likelihood, in the next few years these girls will form a new unit or become new members of existing units and will work on their own paths. I'm looking forward to the day when I will get to work with them.
By the way, she's still very rough and very much a beginner, but Gotou Hana is my personal Rookie of the Year. I feel like, even in the Hello!Project of the past, there was never someone quite like her.
Aside from her, there were girls who made me want to pay more attention to them, and there were girls who made me think, "Such a shame! If only she had done a bit more!"
In that regard, the instructors that day gave their own evaluations, so I'm not going to add to it and say anything needlessly insensitive. Well, I might drop a comment or two about it during my livestream, but for now, I'm done with it, in my heart.
But, it was a lot of fun! Good work, everyone!