2

Translation: Hello!Pro Kenshuusei "Diagnostic Ability Test" 2022 Spring--Tsunku♂ Commentary (Set Song Selection)​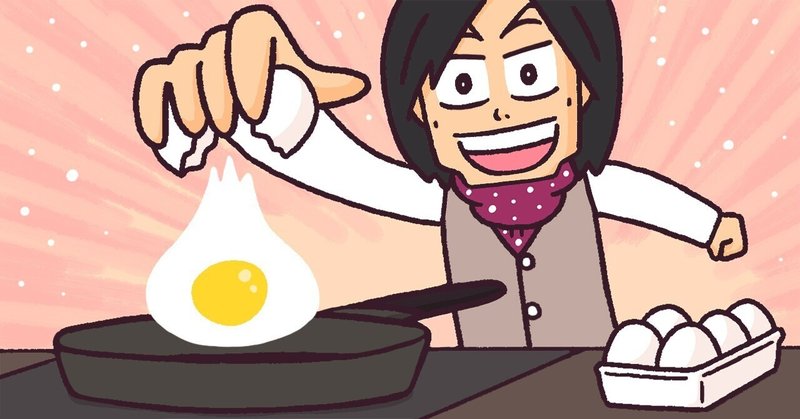 Hello!Pro Kenshuusei "Diagnostic Ability Test" 2022 Spring--Tsunku♂ Commentary (Set Song Selection)
2022.05.05 22:00
The "Hello!Project Trainee Recital 2022 ~Spring Diagnostic Ability Test~" was held at Nakano Sun Plaza the other day. While watching the livestream the day of the event, Tsunku♂ wrote down his thoughts on their performances, split here into two parts.
Text: Tsunku♂
Editing: Ozawa Aya (Peace Company)
Illustrations: Mizushina Takayuki
Translation: Lurkette
Index
Hello!Project Trainee Recital 2022 ~Spring Diagnostic Ability Test~ 
1. Onoda Karin - Kimagure Princess (Morning Musume)
2. Kawashima Mifu - Potsurito (Juice=Juice)
3. Hashida Honoka - Kimagure Princess (Morning Musume)
4. Uemura Hasumi - Nanakorobi Yaoki (ANGERME)
5. Gotou Hana - Jinsei wa STEP! (℃-ute)
6. Maeshima Karin - Potsurito (Juice=Juice)
7. Ishiyama Sakura - Kimagure Princess (Morning Musume)
8. Matsubara Yuliya - Potsurito (Juice=Juice)
9. Murakoshi Ayana - Chotto guchoku ni! Chototsu moushin (Kobushi Factory)
10. Yoshida Hinoha - Chotto guchoku ni! Chototsu moushin (Kobushi Factory)
Hello!Project Trainee Recital 2022 ~Spring Diagnostic Ability Test~ 
I wrote down my thoughts in order as the show progressed without looking back to see what girls had done in the past or even how many girls remained from last year. There were members I realized were new during the MCs, but I watched for each girl's ability on that day without knowing how many years they had been doing this.
I discovered before I concluded my notes that the set songs were various "assignments," and so I, too, have written many assignments for them. In the free song selection where the girls selected a song they liked for themselves, so I was able to see their different personal charms. This two-song structure is great.
In the first part, I'll review the set songs in order, and I'll write about the free selection songs in another article to be posted at a later date!
1. Onoda Karin
Kimagure Princess (Morning Musume)
Our top batter is pretty good. Like, she's good at showing herself as a performer. She has the intensity of an athlete, and it feels good to watch her.
Considering how intense the dance is, she's got a good hold on the mic, which tells me that she was aware of that and practiced it more than usual.
For her singing, as well, her rhythm is good, the length of her notes is accurate, and her pitch was exactly right.
2. Kawashima Mifu
Potsurito (Juice=Juice)
In terms of the choreography, she has developed those fine muscle movements, so with even just a single head movement, she sets the mood.
Her mic hold is good, and while she has places where I want to say she has no shortcomings as a trainee, she sometimes drops the rhythm in her singing, which is a fault.
The rhythm is completely gone in parts like the "to" in "potsurito" or the "da" in "tada."
3. Hashida Honoka
Kimagure Princess (Morning Musume)
This might be her first performance in front of a live audience, but she was impressive and kept a good hold on the mic.
It's so important to figure out how to feel the rhythm of the song. This song has a strong rhythm to start with, so it's easy for her to get pulled in by music and make the dance bigger. When the dance gets bigger, though, sure enough she starts to fall behind. I think it would have been better to not put such big flourishes on the choreography and instead focus on showcasing that rhythm.
It gets a lot better when she finds the rhythm in parts like the "na~" in "Ii~ ja na~i" and the "o~" in "egao~."
4. Uemura Hasumi
Nanakorobi Yaoki (ANGERME)
She has coolness and impact, a charm that can't get enough of even in a solo performance like this.
Her mic hold is a bit unstable. The song itself has a 16-beat rhythm, so she needs to able to show it, regardless of whether or not there's any choreography. She was somewhat lacking in that regard.
That's why she tends to hold the notes a little too long (for the general length of the notes). I think if she can improve on that, she'll grow very quickly.
5. Gotou Hana
Jinsei wa STEP! (℃-ute)
This girl gives me peace of mind~. The core of her voice is solid, so she has a certain "force." It's a good voice, one that I could immediately pick out in a crowd.
Because of that, though, some things stand out in a bad way, so if she can work to correct current problems like holding the notes a little too long or losing the rhythm, I think there's a possibility her voice may become a central one in Hello!Project singing.
As for her her dancing, she hasn't got the rhythm drilled into her body, so I would challenge her to work on that. But her voice is great.
6. Maeshima Karin
Potsurito (Juice=Juice)
She has her muscles developed right to be able to learn the rhythm easily, and if she can do that, I think she could be in the upper ranks of dancing members.
This is a song with a lot of falsetto, so it's a tricky one to sing. As such, when she draws out the higher notes, she can't quite reach the pitch in certain portions, but I think that will come with time.
I challenge her to train her voice by going back and forth between falsetto and her normal voice, as well as to develop her mic hold. I bet she'll catch on quickly.
7. Ishiyama Sakura
Kimagure Princess (Morning Musume)
She packs some punch~.
I'm going to point out something very trivial. There is a careful rhythm in the part of the lyrics, where "miryoku no oshiri wa" is actually "miryoku no o-oshiri wa." It's not "ooshiri wa," it's "o-oshiri wa," which she sings correctly, which makes me think she has a good ear and listened closely to the original recording.
She has that ear for hearing the specific notes in the song, so if she can get to where she can keep the rhythm the whole song, without chasing after flourish, she'll steadily become more of a pro at this.
8. Matsubara Yuliya
Potsurito (Juice=Juice)
I remember this girl! Fundamentally, I think she's one that is just about perfect, to a certain extent. That's why I wondered if the original recording was sung the same way that she does it here, but she does loose the rhythm in "potsurito~" and "tada~" which is unfortunate.
Her voice is fairly stable, and she can reach the right pitch, so in order for her to get down the songs with the most subtle rhythm, she has to be able to hold the rhythm even when she's singing the longer notes. If she can do that, I think she'll be invincible.
9. Murakoshi Ayana
Chotto guchoku ni! Chototsu moushin (Kobushi Factory)
Okay. On the whole, she gets the rhythm across.
Even when she walks to the side, she maintains it, so she must have either a great natural sense of rhythm or she has paid a lot of attention to it to bring it to life. She said this was her first time performing in front of a live audience, so her rhythm skills really are that good.
She has a lot of imperfections in her singing, but she does apply her sense of rhythm to the song. If she can live her life paying care to a different kind of rhythm than she's been using up to now, she'll probably be able to pull off a much sharper performance.
10. Yoshida Hinoha
Chotto guchoku ni! Chototsu moushin (Kobushi Factory)
Her performance is different of that than Murakoshi's, but I think she holds firm to the sharpness of the beat of the song.
However, when she tries to get through the dance on power, it affects her singing, so it would be better for her to sing with a bit more cheerfulness.
When there was a close-up shot, her eyes were hidden by her bangs, which I think is such a waste since neither the audience at the venue nor the viewers online can see her face.