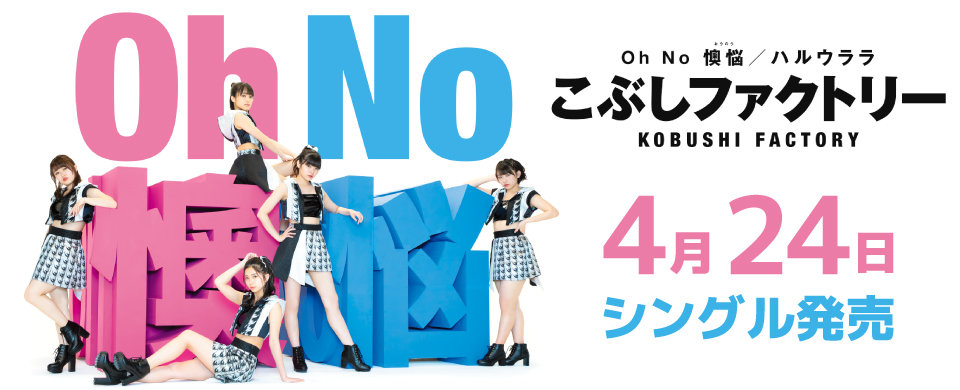 Announced on The Girls Live,
Kobushi Factory will release a double A-side single, "Oh No Ounou / Haru Urara" (Oh No 懊悩/ハルウララ) on 4/24.
Official tweet
https://twitter.com/...142904715018240
https://twitter.com/...145449546043392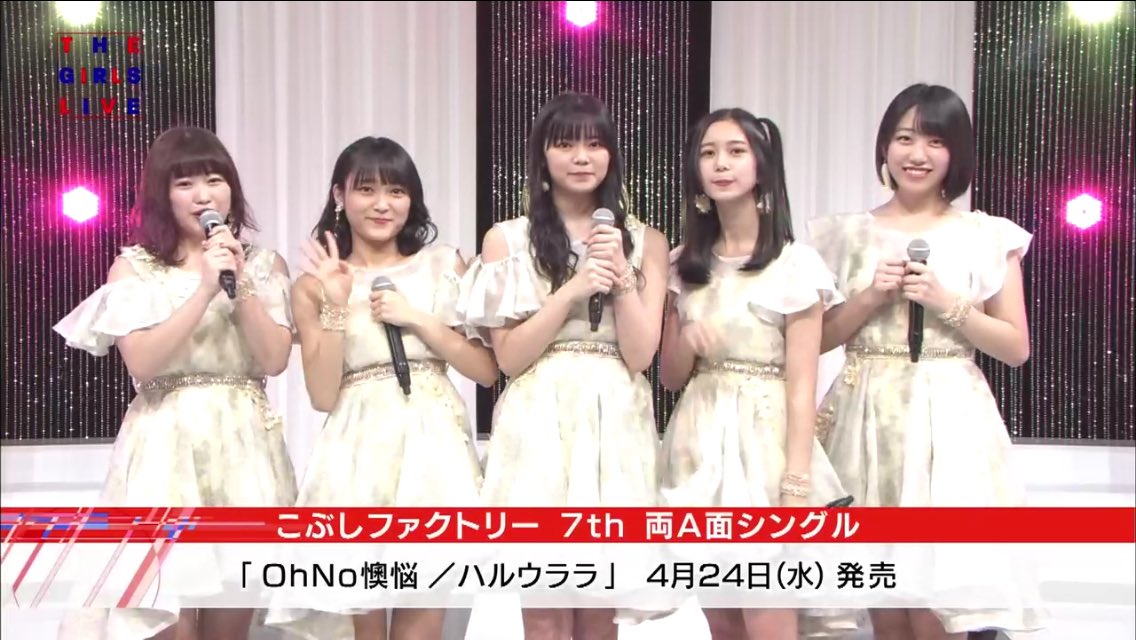 https://twitter.com/...144566498287626
Announcement video clip
https://twitter.com/...144887739969536
From Mr. A
Oh No Ounou is a song (uptempo) to sing with everyone and get fired up at concert lives. Haru Urara is a cute and kirakira (sparkly) type song.

Limited Editions A, B, SP, Normal Editions A, B
Limited Edition A DVD (Oh No Ounou Music Video)
Limited Edition B DVD (Haru Urara Music Video)
http://www.helloproj...tail/EPCE-7485/

Ounou (おうのう) meaning trouble, anguish, agony

Oh No Ounou might be Kobushi Factory's version of "I Surrender"
Kobushi Factory 7th single, their first of 2019 and the last release of the Heisei era.

Because of its popularity on Youtube last year, Nen ni wa nen (a capella Ver.) will be included as an additional track.

tracklist :

1.Oh No Ounou
2.Haru Urara
3.Nen ni wa nen (a capella Ver.) <Additional Track>
4.Oh No Ounou (Instrumental)
5.Haru Urara (Instrumental)
Release page
http://www.helloproj...tail/EPCE-7485/
Covers have been revealed: http://www.helloproj...tail/EPCE-7485/

Limited A


Limited B


Limited SP


Regular A


Regular B


-----------------------

New profile pictures