Hello everyone!
I'm not sure if there are any threads like this here. Anyway, can anyone care to share some pictures of you and your co-H!P fans meeting up?

Here's a pic of me and my friends taken yesterday when we attended a cosplay convention..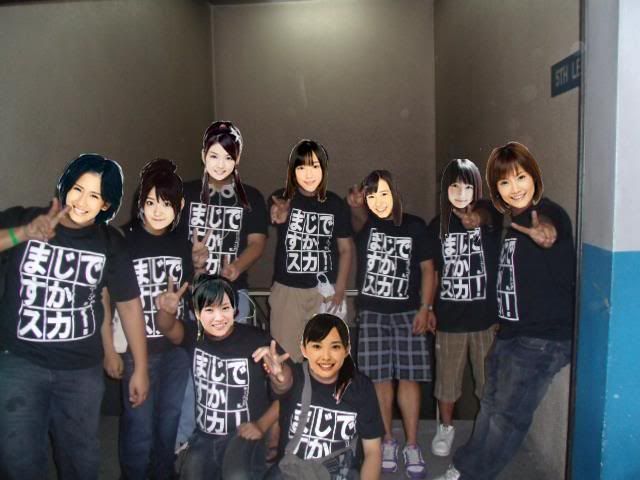 This photo was edited by my friend. He covered each of our faces corresponding to our favorite H!P Idol..

--Hope you can share yours too..