Yunku1990
Member Since 29 May 2008
Offline
Last Active Aug 05 2018 05:13 PM
Why no team 8 member threads, i can't figure out what this thing about Moriwaki Yui is saying... http://toyota-team8.jp/news/kyushu/20150126-03.php
Updated 27 Jan · 2 comments
About Me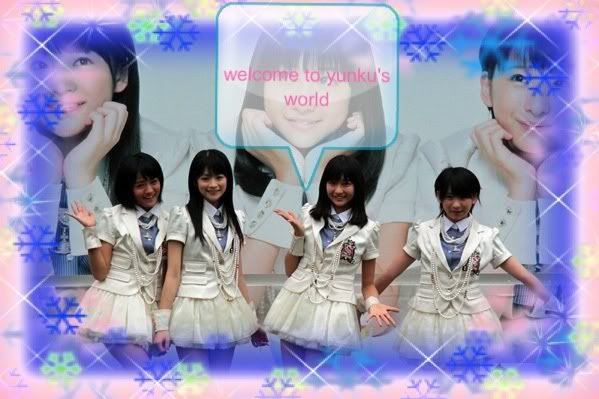 Basic Information
- Name: Charlynn
- Born: November 1st, 1990
- Blood Type: A+
- Favourite Color: Pink

Currently a 1st gen member and leader of the group
気まぐれトワイライト
(Kimagure Twilight)


---My Current Goals---

Continue studying, and get better at my 日本語 (Japanese) and 中国文 (Chinese)
Master some H!P Dances
LOSING WEIGHT! I've been this weight for tooo long. (seriously, over 200 pounds since i was in the 6th grade)
hiciehr ecc dni Albhed u ciehrit piwyhi pod wyhkyd

My Dreams
Dream Job: Pastry Chef
Have Fukuda Kanon as a sister (I'll make a fanfiction about this!)


Willing to be in Fandubs, also need a teacher for teaching me about Mixing music.
---
Community Stats
Group

Kouhai

Active Posts

276

Profile Views

7078

Member Title

4th gen member

Age

32 years old

Birthday

November 1, 1990

Gender

Female

Location

Kansas
Previous Fields
Favorite Idol

Iikubo Haruna, Kikuchi Ayaka, Linlin
Viewing Profile: Yunku1990