ichigostrawberries
Member Since 04 Apr 2008
Offline
Last Active Mar 12 2016 07:26 AM
About Me
Facebook | YouTube | Twitter | DeviantART (iPod photography) | DeviantART (misc) | Soshified | Tumblr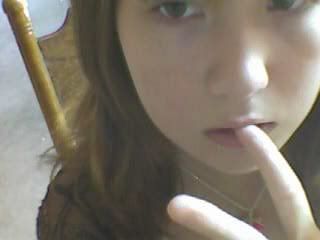 환영합니다!
About Me:
Real Name: Morgan Elaine
Nickname: Kairin, Squishy (school friends'), Ichi-chan (Taruru's =]), Itsygo, Shelly/Sheldy, Momo, Molly, Mori, Morimo, Momoka (Momo (from Morgan) + Ka (from Kairin))
Birthday: 2-29-93
Age: 19
Birthplace: Texas, USA
Blood Type: Not sure yet.
Mental Age: 14-15.
Allergies: ants
Fan since: late February, 2008
Hobbies: reading, writing, drawing, dancing, clarinet, sports
Favorite Food: Strawberries, pasta, crab, bread
Least favorite foods: tomato, onions, fish, fast food
Favorite Animal: jellyfish.
Favorite Color:
green
Likes: reading, writing, baking, sudoku, traveling, dancing, singing.
Dislikes: meanies. and sexists, racists, etc...Oh, and fish.
Height: 5'8"
Habit: chewing things.
Scared of: roller coasters, haunted houses, chickens, zombies, lighting lighters, heights....and dinosaurs.


♪
you'll be alright; no one can hurt you now
♪

[.Team Zukki.]


Top H!P Artists:

Yoshizawa Hitomi
Junjun
Niigaki Risa
Matsuura Aya
Konno Asami
Tsuji Nozomi
Suzuki Kanon


Favorite Eggs: (past and present)

Fukuda Kanon
Kitahara Sayaka
Noto Arisa
Furukawa Konatsu
Maeda Irori

Top 5 Current Momusu:

1) Niigaki Risa
2) Suzuki Kanon
3) Everybody else.
(indecisive~)

Current Addictions:

Buono! - Koucha no Oishii Mise
Melon Kinenbi - Akai Freesia
Morning Musume - Please! Jiyuu no Tobira
Takahashi Ai - Yume Kara Samete
HANGRY & ANGRY - Giza Giza


Top 3 H!P Songs:

Mr. Moonlight ~Ai no Big Band~
Do It! Now
Morning Coffee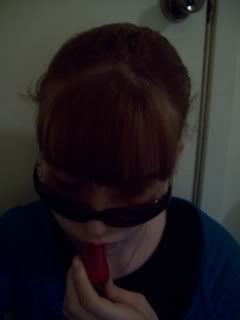 NO STRAWBERRY NO LIFE.
--Fukuda Kanon

---
Community Stats
Group

Senpai

Active Posts

969

Profile Views

9090

Member Title

the Kairin yo!

Age

30 years old

Birthday

February 19, 1993

Gender

Female

Location

TX
Previous Fields
Favorite Idol

Hitomi Yoshizawa~!!!
Viewing Profile: ichigostrawberries