ErikaUmedaFan
Member Since 13 Jul 2007
Offline
Last Active Sep 30 2015 05:58 PM
About Me
Basics
Age: 17
Height: 155cm~ (I grew!)
Weight: 42 kg/93lbs
Hobbies:
Dance
, Listening to music, Soccer, Drawing, Writing
Favorite Color: Pink and Yellow
Favorite Movie: Hotaru No Hoshi, Twilight, New Moon
Favorite Manga: HANA KIMI!~ B.O.D.Y. , High School Debut
Scared of: Spiders, Storms, Super Dark, Death, Clowns
Charm Point: Eyes~
To dance is to be out of yourself. Larger, more beautiful, more powerful
H!P/NGP/UF
Favorite MM Member: Hmmm...Risa
Favorite Berryz Member(s): Saki and Risako
Favorite C-ute Membe: Erika and Kanna
Favorite Egg(s): T.Akari, Kanon, Irori, Assu~, Karin, Momoka, Enna, Karin, Etc.
Favorite Happy Style: Kaori and Yui Ogura
Havorite Possible: Robin~
Favorite Canary: Ogawa Mana
Favorite Ice Cream MM - Rei Rei and Lightbulb
Favorite Pairings: YajiUme, Takagaki, Arika, SakiMiya, RiiMiya, WifeyHubby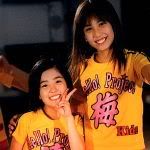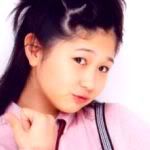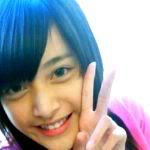 --------------------------------------------------------------------------------
Johhny's

Takaki Yuya (Haha he's got major charm

)

Ryosuke Yamada (So Cute, Funny, and Talented at the same time. )

Chinen - Got me with his dancing skills


Daiki
---------

Ikuta Toma - Loved him in Hana Kimi .. Great voice.. Great dancing.. Great sense of humor.. Deserves to Debut!

Ryosuke Hashimoto
Fahrenheit
1. Wu Zun - So gentle and Subtle.. But has a sense of humor.. "Superman" .. 6-pack

2. Jiro - HILARIOUS. Awesome hair.
3. Calvin - Funny.. Best at english.
4. Arron - Alittle Full of himself.. but still cares about everyone alot.. baby of the group

---
Community Stats
Group

Senpai

Active Posts

4709

Profile Views

23455

Member Title

Super G.E.M Supporter

Age

30 years old

Birthday

January 20, 1993

Gender

Female

Location

Tn (US)

Interests

EVERYTHING HELLO! PROJECT! GEM! Hello Kitty!!
Previous Fields
Favorite Idol

Erika Umeda
Viewing Profile: ErikaUmedaFan