2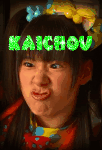 H!P and MM Google Docs Update
Posted by
sukibeam
, 03 April 2019 · 2513 views
Let me start off by saying I know most people just turn to Wikipedia or the Hello! Project Wikia when they're looking something up nowadays. Still, I appreciate the few who've used my Google Docs as references.
Over a decade ago, when those pages lacked a lot of information (which could be found in mostly Japanese-language sources), I started translating and compiling things on my own. I've since made the transition to Google Docs so I can share that work with everyone. I do occasionally see a couple others looking at it, but it seems the wikis have all put the same information up for the masses.
I've basically come to a point in my life where I have less and less time to spend on maintaining things that either 1) no one is interested in or 2) can easily be found elsewhere. Thus:
The Morning Musume in Concert Google Doc will be updated until the end of Morning Musume's current spring tour. Honestly, this is the most time-consuming of the Google Docs, and everything is readily available on the Hello Wikia. I spent a lot of time cross-referencing several Japanese sources to find the super old OG Era setlists, but I've noticed those subsequently got put up on English-language places.
The Timeline At A Glance Google Doc is iffy. I might continue updating the Morning Musume sheet for my own interest, but I've not even thought about the other two sheets in a while. Likelihood is that this Doc will also be retired after this year due to the MM Compendium having a Calendar sheet in it as well.
I also started a
MM Lineup Visual Guide
, which I plan to keep updated (as it won't be changing often either), but I don't even know that anyone is using it?
Anyway, for the few who pop in, thank you and I hope the Compendiums will continue to be a useful reference.