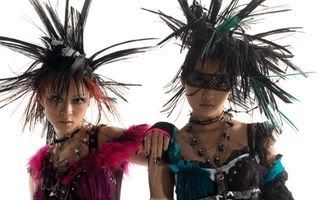 HANGRY & ANGRY will be going to the
Chibi Japan Expo
in Paris which will be held on
October 30th to November 1st
. Anyone else from H!O going? If you have the time and money then you have no excuses, especially those living close to (or in) France!! This is the first time a Hello! Project related group will be performing in Europe and is sure to be a monumental event, so please turn up and show your support for the girls
http://www.hello-onl...tyle_emoticons/
hello-online/c13.gif If this goes well we might be able to get more H!P groups coming to Europe in the future.
SOURCE
You can purchase your tickets from
HERE
(thanks a lot to the guys over at
JPHIP
for providing the info

). If anyone has more information or if I've missed something then just post and I'll add it here.