MimiChama
Member Since 18 Apr 2009
Offline
Last Active Jan 11 2021 07:57 AM
About Me
Yupp. That's me.

20 years old, studying english & biology 3rd semester
http://mimichamadiary.blogspot.de/

Captain

Miya
My favorite member in H!P is Miyabi. Next are Ai-chan (gosh, I miss her), everyone from Berryz, Gaki and Chisa, but I do love everyone (though I have to admit that I don't know a lot about some of the past members that weren't part of Wonderful Hearts). Miyabi is my invincible #1 though. She's my sun, my hope, my courage.
I love you! I want you! I need you! ~ Forever my KamiOshi



I also like a bit of AKB48 (Takamina, Miichan, Acchan

), Passpo, Kana Nishino, BoA, May'n & CNBlue, but the only thing that can rival my fandom for H!P is my love for Harry Potter and recently, New Doctor Who


Other fandoms of mine would be Switch Girl, Pokemon, Detective Conan, One Piece, A great and terrible Beauty, Artemis Fowl & the Uglies.
Since I love to fangirl about them, be prepared about these topics if you talk to me ;P

OwlHex92 on Pottermore, obviously a Lion, betatester as well<3
I used to draw a lot and I still try to do it regularly, but I'm not accepting requests anymore, I only have time to draw for myself at the moment. I hope you understand.
Want to see my idol (mainly Miyabi) collection?
http://mimichamadiary.blogspot.de/2012/07/hello-project-collection.html
It's not the biggest one out there, but everything is very precious to me.


I am grateful to H!P idols - their songs bring me through the day, and because of them I've been able to become friends with wonderful people all over the world. Even if one day my fandom might fade, I've made unforgettable memories. At this point, I could rant for hours why H!P means a lot to me, but I think this keeps it down to earth pretty well, doesn't it?


@@@
@@@@.  ハッハッハ♪
@" ^▽^)

I saw this on 2ch, I think it's supposed to be me



Thank you for reading this

Miyabi Natsuyaki – MimiChama
Mimi is this type of particular fans who always try to be objective and she is. She could love Miyabi as everyone do, for her physical appearance, for her voice, but her love is deeper than that. When you begin to know Mimi you think as some people that she's a normal fan, but in fact she's a great admirer of Idol too. She seriously deserves this award because she isn't scared to say that she loves Miyabi for who she is, that she brings happiness into her life and that she's happy simply by "met her" and support her. I think that Mimi is one of those trustful fan who'll love the Idols for a long, long time, because she'll keep this particular way to love them.
- Chobineko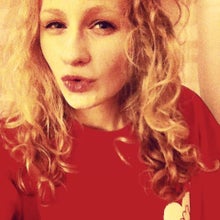 Rant alert!


Gaki

Ai

Miyabi waving at me after the Buono! concert in Paris - one of many perfect moments

---
Community Stats
Group

Senpai

Active Posts

7723

Profile Views

36479

Member Title

*~* 1/3 of the Musketeers of Miyaness *~*

Age

28 years old

Birthday

July 25, 1992

Gender

Female

Location

Germany

Interests

J-Music
Manga (drawing Manga)
Reading
Chocolate
lotta things. Life is fun while you're still young. Enjoy.
Previous Fields
Favorite Idol

Natsuyaki Miyabi <3 forever and ever my #1
Viewing Profile: MimiChama