momoko-chan
Member Since 22 May 2008
Offline
Last Active Jun 23 2016 01:26 AM
About Me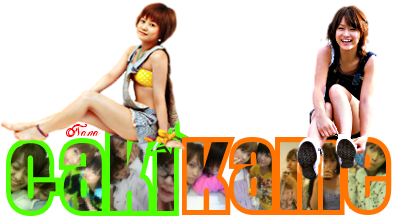 ☆Name: Nakajima Nana
☆Age: 22
☆DOB: December 15
☆Location: Texas
☆Interests: Singing, Listening to Music, playing video games
☆Favorite Color(s): Red, Blue, Green, and Orange
☆Favorite Season: Winter
☆Favorite Group: Morning Musume
☆Favorite Member(s):
★JunJun★
★Niigaki Risa★
★Kamei Eri★
★Suzuki Kanon★
★Sayashi Riho★
★Kudo Haruka★
★Michishige Sayumi★
☆Favorite Morning Musume Generation(s):
★Gokkie (5th Gen)★
★Rokkie (6th Gen)★
★Kyuukie (9th Gen)★
☆Favorite Non-H!P group: Lovelyz and INFINITE
☆Favorite Non-H!P Member(s):

★Baby Soul★
★Dongwoo★
☆Biography☆
I go by the name Nana, it's not my real name but my stage name I use. I got into H!P from when I used to be a huge anime fan. I watched Shugo Chara! then fell in love with Buono! It then expanded to Berryz and C-ute. After a whole year, I began loving Morning Musume.
---
Community Stats
Group

Shinmem

Active Posts

38

Profile Views

4875

Member Title

7th gen member

Age

26 years old

Birthday

December 15, 1993

Gender

Female

Location

Houston

Interests

『Morning Musume』『モー二ング娘。』

『Niigaki Risa』『新垣里沙』

『JunJun』『ジュンジュン』

『Kamei Eri』『亀井絵里』

『Singing』

『Dancing』

『Music』
Previous Fields
Favorite Idol

JunJun - Niigaki Risa - Kamei Eri
Viewing Profile: momoko-chan