Renai ♥ Smile
Member Since 21 Apr 2012
Offline
Last Active Today, 01:54 AM
I know the website is running slow but is anyone else having trouble posting? I've tried to update my graphics thread at least twice now and it won't show up. :/
Updated 02 Feb · 2 comments
About Me
Hello :3 I'm Juliet. I'm a big hello! project fan and S/mileage is currently my favorite group.
​I'm a Big suzuki kanon fan. Her smile is just full of sunshine and happiness.
I Love how she has the courage to do as she pleases and I Love her overall personality.
I hope one Day she really can become a lead singer and her dream of doing that can come true.

My Favorite hello! project members are Suzuki Kanon, Tamura Meimi, Katusta Rina, Kumai yurina, Nakajima saki, Wada Ayaka and Sato Masaki.

Kanon Means the world to me. Her personality made me love from the start. Her smile makes me happy each and everyday. When ever i'm sad, or I'm upset about something, seeing kanon, her character,and her smile makes me feel worry free. I hope one day. I can meet her and see her big smile in person.

I am going to support Kanon 'till the very end, and I can't wait to
see her become a very kind, Loving, and happy Adult.
Gifts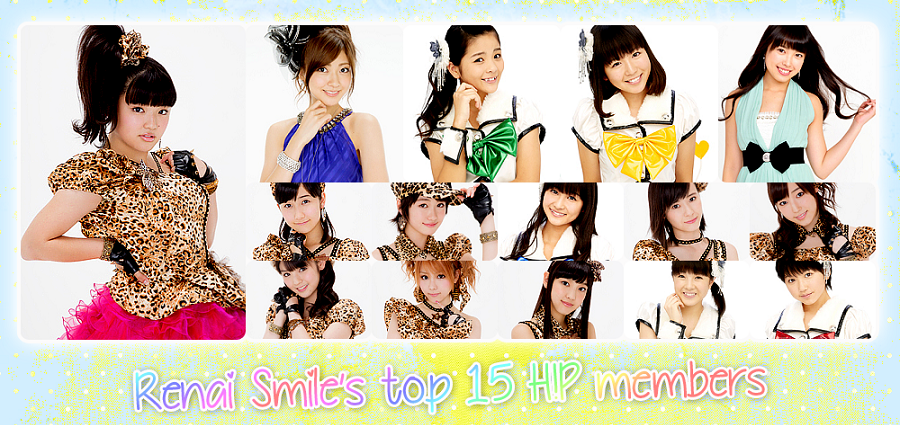 Rankings by Sprinklespana
---
Community Stats
Group

Senpai

Active Posts

978

Profile Views

2,002

Member Title

♥ // Smiling is # 1 // ♥

Age

14 years old

Birthday

April 10, 1999

Gender

Female
Previous Fields
Favorite Idol

Suzuki Kanon ♥ Kumai Yurina ♥ S/mileage 2nd gen
Viewing Profile: Renai ♥ Smile