iheartsaechan
Member Since 02 Aug 2011
Offline
Last Active Yesterday, 05:01 PM
About Me
Hi! Guys! I'm Lavinya, or utauhoshii, theutauhoshii & LadyRosario. I'm only 12-years old! I'm a girl from Romania and a big fan of Jpop & Kpop. I'm a big AKB&related fan, Nogizaka46 & Hello! Project fan.
I have a nice blog. Actually two blogs. http://kjpioneer.blogspot.com and http://iheartsaechan.wordpress.com
All by me.
Gifts:
Sprinklebuns:

aira:
ByuTaeReinA: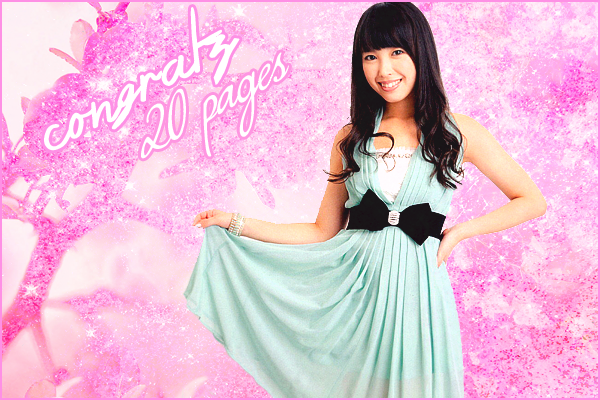 Thank you, everyone!!
...
Please check my graphics thread
Made by Snipey!! Love u.
---
Community Stats
Group

Senpai

Active Posts

2,614

Profile Views

7,513

Member Title

saikou no SHOKKU!

Age

12 years old

Birthday

October 7, 2000

Gender

Female

Location

my room.

Interests

Music, Kpop, Jpop, Books, Reading, Blogging, Writing
Previous Fields
Favorite Idol

Sudo Maasa & Miyazawa Sae
Contact Information
Viewing Profile: iheartsaechan