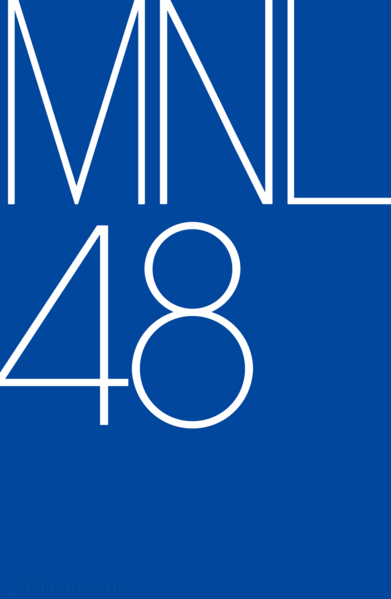 MNL48 (Manila48) is a Filipino sister group to AKB48.
Their theater is located in Eton Centris Mall in Quezon City, Metro Manila.
Official Site: https://mnl48.hallohallo.com/
Official Facebook: https://www.facebook.com/mnl48official
Official Instagram: https://www.instagra.../mnl48official/
Official Twitter: https://twitter.com/mnl48official
Official Youtube: https://www.youtube....k9Sx7F4QTKAnpsg
Company: Hallohallo Entertainment Inc.
Web Shows
MNL48 i-School (2018 - )
MNL48 Online Update (2017-2018)
MNLife (2018)
MNLaugh (2018)
MNL48 had their first General Election televised in 2018. The second General Election will be in April 2019.
The member who has the most votes will represent MNL48 and center all the main songs for the year until the next election.*
*If I am interpreting this right hahaha
2018 - Shekinah Arzaga (1,867 votes)
2019 - TBA
Releases
Singles
Aitakatta - Gustong Makita - 2018.9.28
Koisuru Fortune Cookie - Pag-ibig Fortune Cookie - 2018.12.1
3rd single TBA - 2019
Digital Singles
Amazing Grace - 2018.12.24