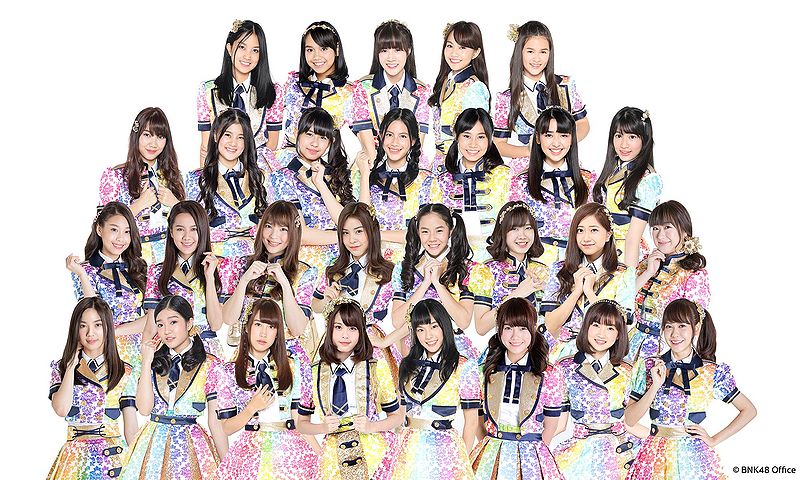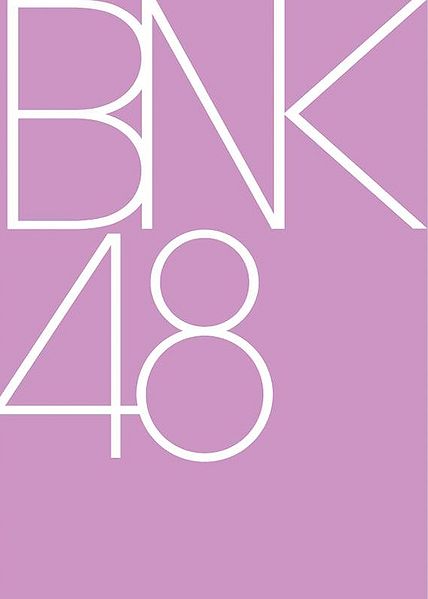 BNK48 (Bangkok48) is a Thai sister group to AKB48.
Announced at the first day of Takahashi Minami's graduation concert, March 26th, 2016.
First Generation members announced February 12th, 2017.
Official Site: http://www.bnk48.com/
Official Facebook: https://www.facebook.../bnk48official/
Official Youtube:https://www.youtube....vBEW00ASqwQyzPw
Signed by Ignite Records
TV Show: BNK48 Senpai (2017 - ), BNK48 SHOW (2017 - )
First Generation Members:
Cherprang Areekul, Christin Larsen, Irada Tavachphongsri, Isarapa Thawatpakdee, Jennis Oprasert, Jetsupa Kruetang, Jiradapa Intajak, Kanteera Wadcharathadsanakul, Korapat Nilprapa, Kunjiranut Intarasin, Mananya Kaoju, Mesa Chinavicharana, Milin Dokthian, Miori Ohkubo, Napaphat Worraphuttanon, Natruja Chutiwansopon, Nayika Srinian, Panisa Srilaloeng, Patchanan Jiajirachote, Pichayapa Natha, Pimrapat Phadungwatanachok, Praewa Suthamphong, Punsikorn Tiyakorn, Rinrada Inthaisong, Sawitchaya Kajonrungsilp, Suchaya Saenkhot, Vathusiri Phuwapunyasiri, Warattaya Deesomlert, Watsamon Phongwanit
Transfer Member: Izuta Rina (Team A)
Releases:
August 8, 2017 - [SINGLE] Aitakatta (อยากจะได้พบเธอ)
December 20, 2017 - [SINGLE] Koisuru Fortune Cookie (คุ๊กกี้เสี่ยงทาย)
TBA - [SINGLE] Shonichi ()
All the members have instagram

so if you have an account there, check them out! They are such cute girls!