NMB48 16th Single
'Boku Igai no Dareka'
2016.12.28
Announced at NMB's 6th Anniversary Live (Day 2)
Senbatsu
This will be the last single before the 2016 Shuffle goes into effect in 2017, so the members are placed in their current (pre-shuffle) teams.
Team N: Yamamoto Sayaka ©, Ota Yuuri, Kato Yuuka, Sutou Ririka, Jo Eriko, Jonishi Kei, Yoshida Akari
Team M: Okita Ayaka, Shiroma Miru, Tanigawa Airi, Fujie Reina, Murase Sae, Yagura Fuuko, Uemura Azusa, Kushiro Rina
Team BII: Shibuya Nagisa, Yabushita Shu, Naiki Kokoro, Kawakami Chihiro
Kenkyuusei: Yamamoto Ayaka
Covers
Type A - Type B
Type C - Type D - Theater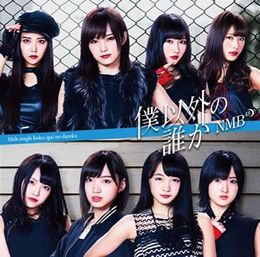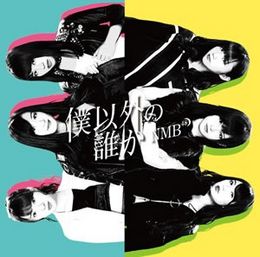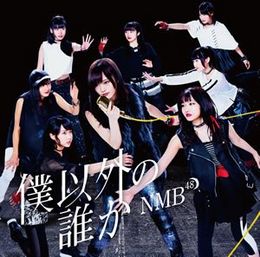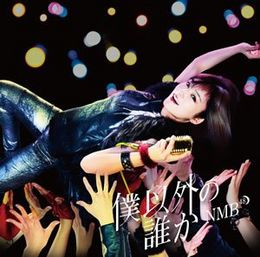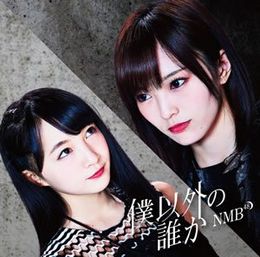 Tracklist
1) Boku Igai no Dareka (senbatsu)
2) Tochu Gesha (Jonishi Kei's graduation song)
3A) Kodoku Guitar (Team N)
3B) Koi wa Sainan (Team M)
3C) Let It Snow (Team BII)
3D) Priority (Kinoshita Momona)
3T) Taiyou ga Sakamichi wo noboru Koro (NMB48 KKS)
Keicchi's graduation song members - Jonishi Kei, Jonishi Rei, Sutou Ririka, Yoshida Akari, Kawakami Rena, Hayashi Momoka, Umeyama Cocona
MV's
Events
February 11 and 12, 2017 (ATC Hall)
February 25 and 26, 2017 (ATC Hall)
March 18 and March 19, 2017 (Pacifico Yokohama)
April 8, 2017 (Makuhari Messe)
Handshake Sales (tba)
Trivia
This is the first NMB single to not feature Watanabe Miyuki since NMB's second single Oh My God!
First Senbatsu of Kawakami Chihiro, Naiki Kokoro, Uemura Azuza, and Yamamoto Ayaka.
First single to include NMB's 5th generation.