Sexy Zone is a group that belongs to Johnny. Kitagawa Johnny said the group's name came from Michael Jackson's sexiness, and he kept the "sexiness of men" in mind while choosing the members. They're under Pony Canyon. Sexy Zone is made up of 5 members
In the pic:
Top Row(Left to right): Kikuchi Fuma (16), Nakajima Kento (17)
Bottom Row: Matsushima Sou (13), Sato Shori (15), Yo Marius (11)
They released their first single on the 16th called "Sexy Zone"
http://www.youtube.com/watch?v=8a1DIG1Kq20&feature=player_embedded
Nakajima Kento (Nakaji/Nakaken) Born March 13, 1994 in Tokyo. His blood type is A, and his favorite colors are white, black, red, and yellow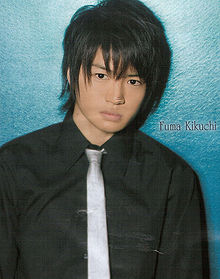 Kikuchi Fuma (Fuma) Born March 7, 1995 in Tokyo. Blood type A. Favorite colors are: White and Purple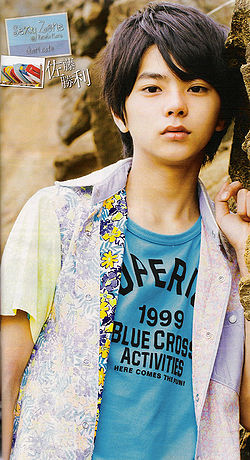 Sato Shori (Shori) Born Oct. 30, 1996 in Tokyo. Blood type A. Favorite color is: Green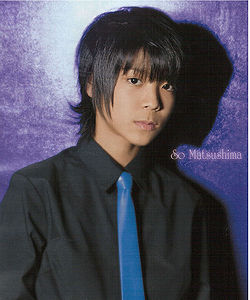 Matsushima Sou (Matsuu) Born Nov. 27, 1997 in Shizuoka. Blood type O. Favorite colors are: Blue, Black, and Brown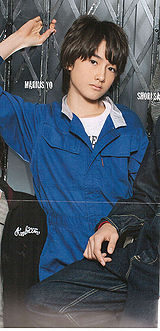 Yo Marius (Marius) Full name: Marius Julius Seiryu Schmich Yo. Born March 30,2000 in Heidelberg, Germany. Blood Type O. Favorite color is: Pink
Fun Facts:
Marius is half-German
Fuma and Kento were in Johnny's Jr. Group: B.I. Shadow
Kento acted in Scrap Teacher with Fuma, and he acted in Koishite Akuma
Sato has the same birth date as Mizuki Fukumura