I miss Melon Kinenbi too... They have always been one of my favorite Hello! Project units. I still remember when I heard that "This Is Unmei" song. When the song started, I thought "Hm...they are not so cool as I have heard they should be" :c33: but a few seconds later, they just rocked out! And it was awesome!! :

: This is my super-favorite song with the Melon K! Maybe alongside with "Kawaii Kare", a FANTASTIC dance-song! :

: If eh...:c33: :c33: :c33:...wipped out a few more of these songs he would rule the world! It is so sad if the terrible "Nikutai Wa Shojiki Na Eros" was the last we heard from Melon Kinenbi, because I think they were/are one of the more allround talented groups.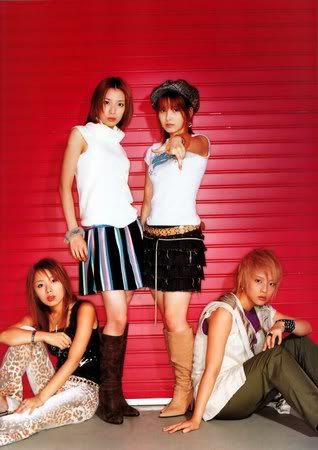 Seriously, lets talk some MK!

What is
your
favorite song/PV with them? As you read above, I´m pretty crazy about those two songs! :

: