0
Who likes curry? I DO!!!
Today I woke up and was really hungry for curry, but it turned out that I was limited with my ingredients.


I managed to put together some kind of spaghetti curry with potatoes......a whole lot of potatoes....
I was in the middle of making it and I was feeling pretty proud of myself for coming up with something as brilliant as curry spaghetti when my little sister walks into the kitchen and begins to examine everything I had on the stove. I had my back to her as I was chopping up some more potatoes when I saw her open up my pot out of the corner of my eye...
"Jimi da yo ne..." was the first thing that came out of her mouth!


My proud and happy tension went straight down the toilet as those words echoed in my head


I shouted back to her "JIMI JANE YO!!"


She laughed at me and said I was a dork and then left the room.
She may be younger than me, but...











on her!!


So after that whole episode we had to go to class.
I only have two classes and both of them I take with my sister.
We both agreed that our math teacher is a complete idiot and doesn't know what he's doing.
I think I'm going to probably drop that class and take it with a different teacher...
Anyway, every day in class we take notes, but instead of taking the actual notes we(me and my sister) like to take our own personal notes.
I thought they were pretty funny after reading them later on so I'm going to share them with you


These are the notes we've been taking for the past few weeks: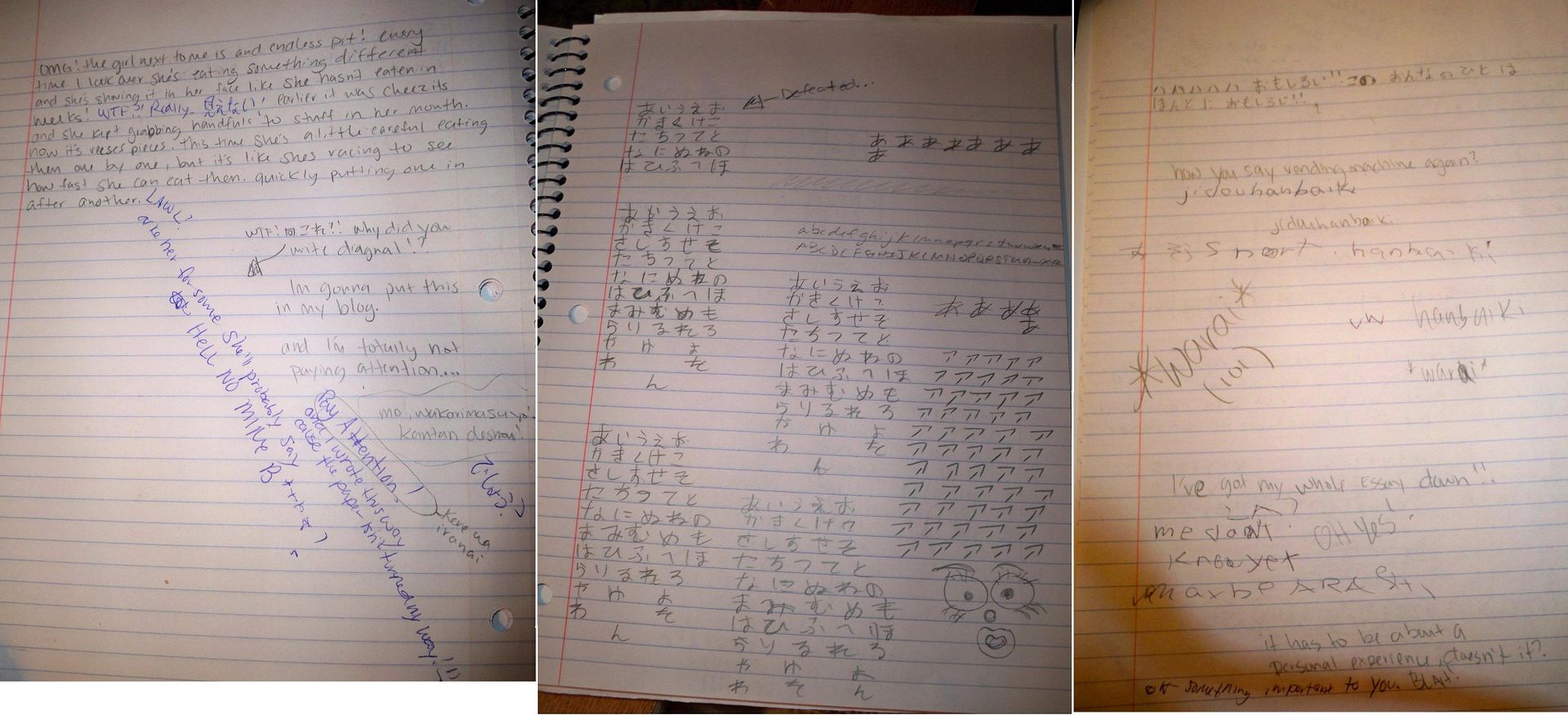 I was really sad that I couldn't go to the fall concert so I drew this while sulking in class: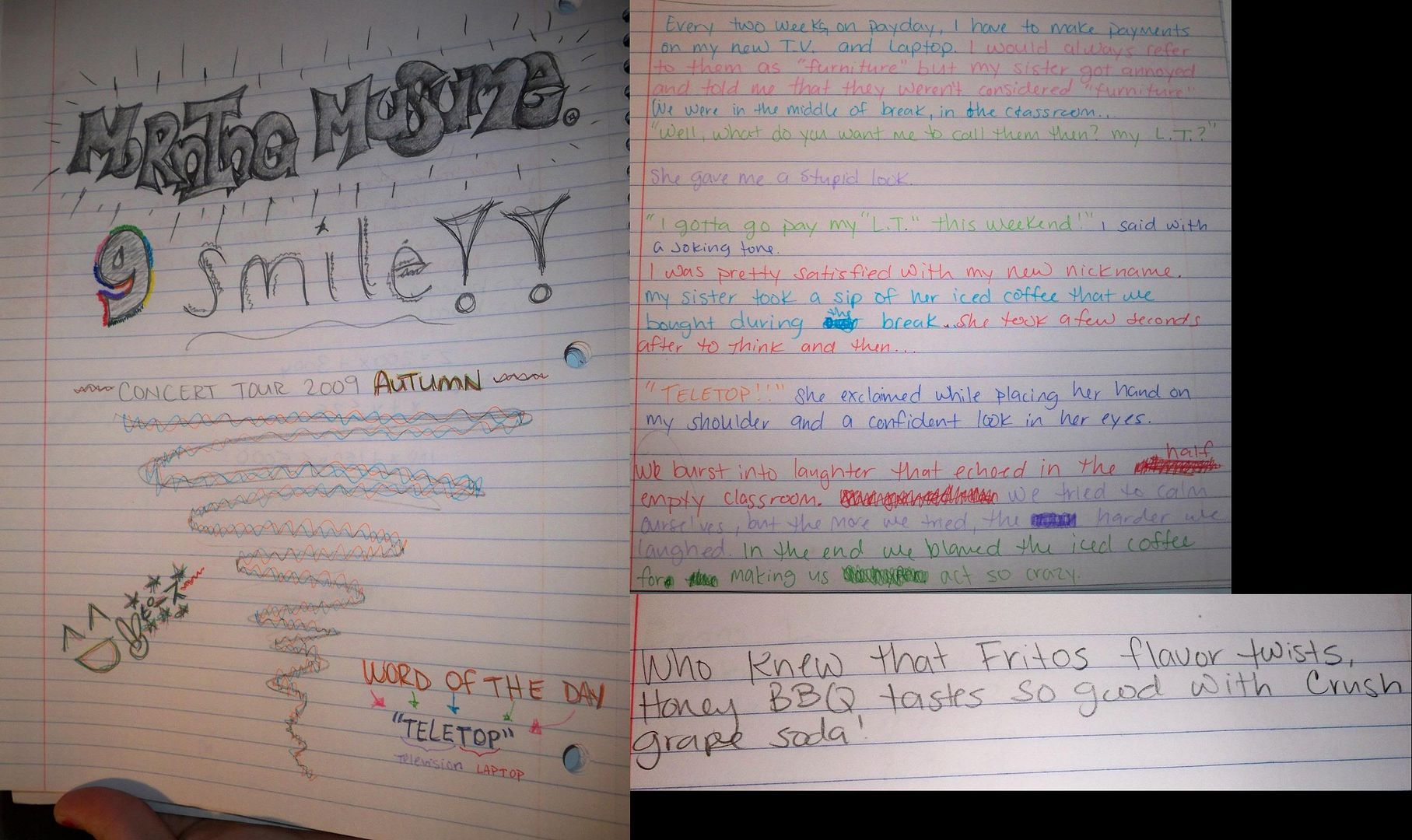 Some more of my brilliant notes: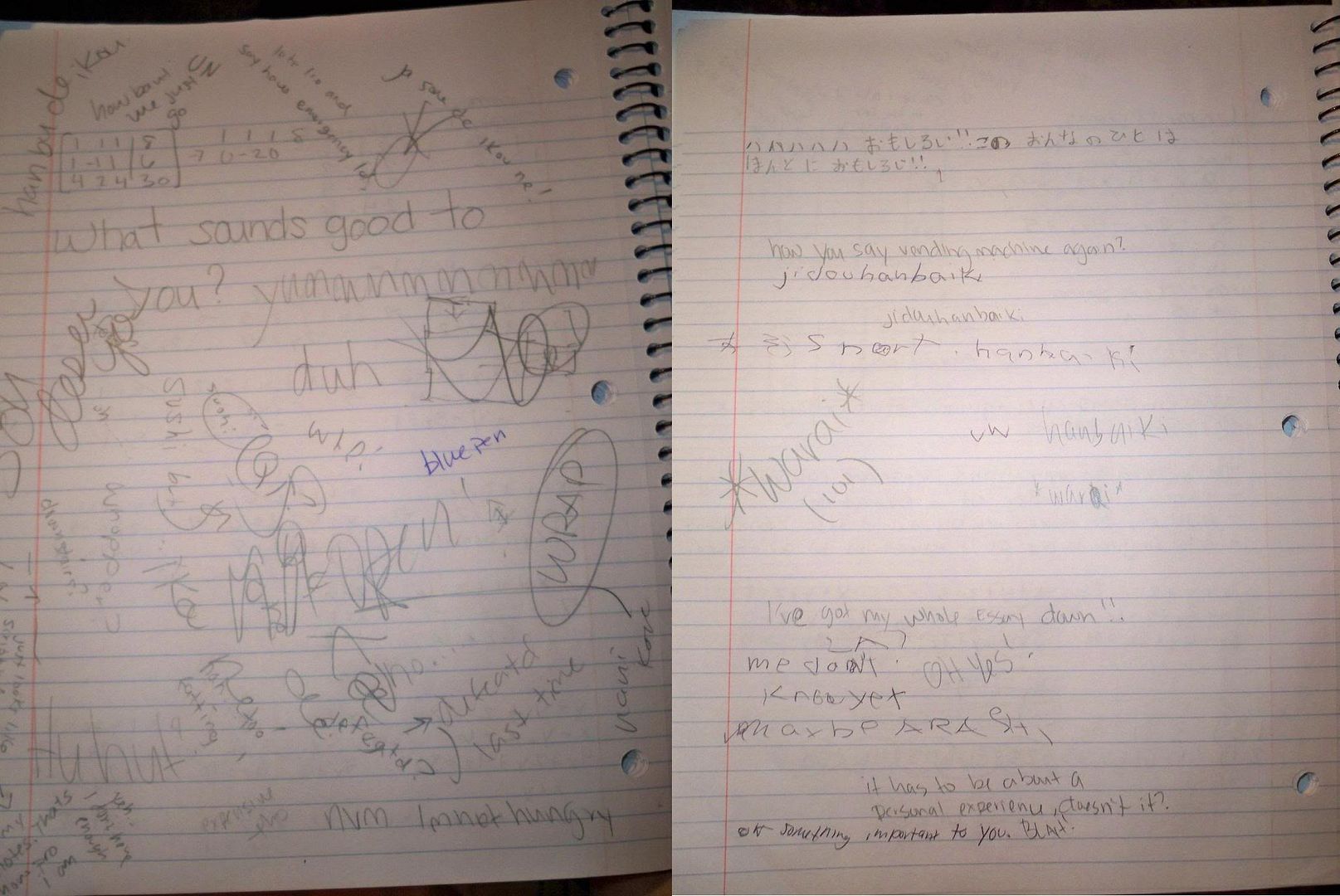 Don't get me wrong, we did take some actual notes eventually...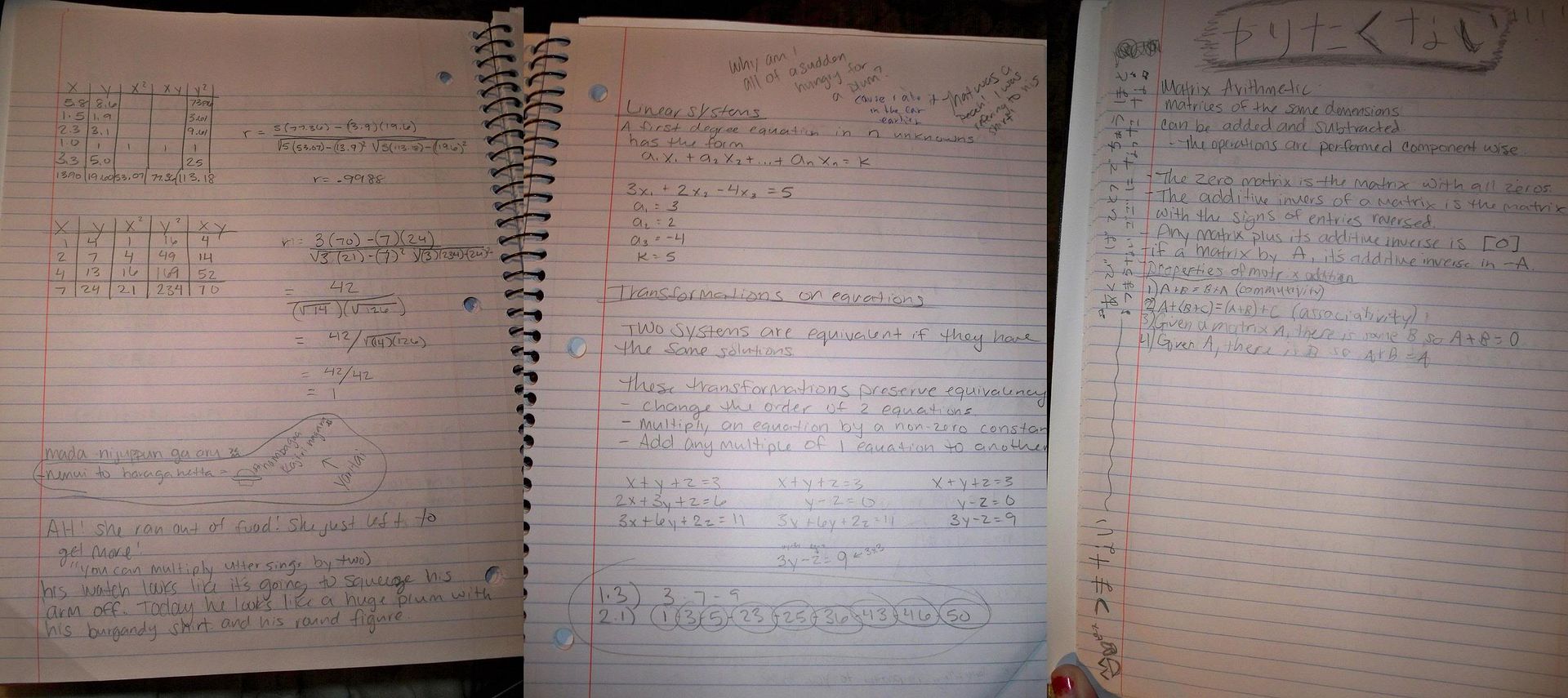 So those are my notes for math class...
I don't know what else to talk about now..
OH!! HAPPY BIRTHDAY TO GAKI!! I can't believe she's 21 already!
I mean, I just turned 21 back in May, but I feel like I'm way more older


Anyway, I hope she has the best birthday ever!
For her birthday I'm going to buy 1 of each of the Kimagure Princess singles, including the single V.


I made her my wallpaper today too!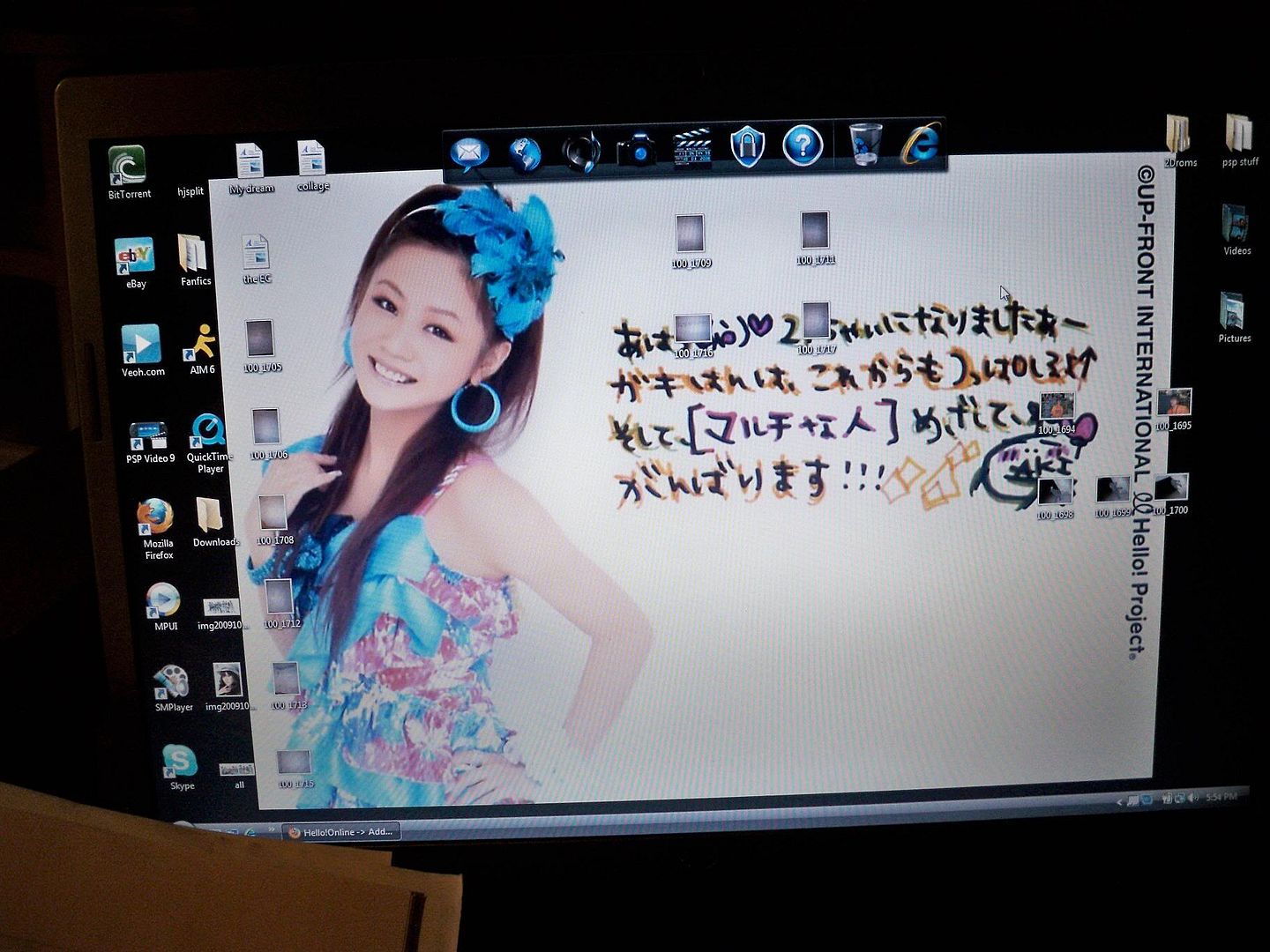 How did everyone else celebrate dear Gakisan's birthday?

See you later!