1

Unsung hero of Morning Musume
Yuko Nakazawa
Ai Kago
Rika Ishikawa
Aya Matsuura
Nozomi Tsuji
aMI TOKITO
Morning Musume
3-Nin Matsuri
shuffle groups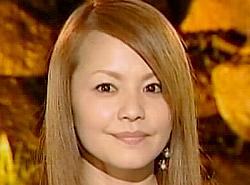 Greetings! I hope everyone is doing well. It looks like it is going to be another warm and sunny day in SoCal.
I mentioned a couple of times that I became familiar with Morning Musume (MM) thanks to the PV for "Joshi Kashimashi Monogatari" (JKM). It was through this PV that I got to learn who the members were, at least at the time of that single. I also got to know a little about each of the girls, but that was secondary to just knowing who they were, by looking at them. Inevitably, I started watching YouTube videos of MM including stuff they did prior to the release of JKM. For example, I watched the PVs for "Love Machine," "Koi no Dance Site," "Happy Summer Wedding," and so on. One thing that impressed me from "Happy Summer Wedding" was the spoken part, like, "I'd like to introduce you to Mr. . . ." I got to wondering, who was the member who did the spoken part, that is, who played the part of the girl who was getting married?
There was another video that impressed me. It was a game show, and the members of Hello! Project were competing. The members were divided up into teams according to the shuffle group they were in. It was the year of "Chu Summer Party" by 3-Nin Matsuri, 2001. If you recall, 3-Nin Matsuri was the super-cute group made up of Ai Kago

, Rika Ishikawa, and Aya Matsuura. Anyway, 3-Nin Matsuri won the contest. Their prize was a large bowl of Yaki Soba noodles. Over the course of the program, Nozomi Tsuji was acting very hungry, and was even caught on film sneaking food. When 3-Nin Matsuuri won, they taunted the other girls, saying stuff like "Oh! It's so delicious!" as they ate. A young lady who everybody acted like they knew was the host/MC for the show. She chastised the members of 3-Nin Matsuri, saying things like "These girls don't know much about how to get along in the world. Especially THAT one" referring to Rika Ishikawa. Anyway, Tsuji Nozomi couldn't take it, and she started crying. Long story short, I wondered who the host/MC was. I came to find out it was the same lady who got the speaking lines in "Happy Summer Wedding," namely, Yuko Nakazawa.
Anyway, I thought Yuko Nakazawa was cool.

She seemed to be a little more mature than the other members. That's not surprising, since she was/is substantially older than the rest. I have a lot of admiration for Yuko Nakazawa. She has tremendous beauty, both with regard to her face as well as her body. After her time in MM, she starred in a movie where she was a boxer. Now, that's bad ass.

Plus, aMI TOKITO

had a supporting role in the movie.
I think Yuko Nakazawa is really among the unsung heroes of MM, and she deserves more credit than she gets. I gather that even early on in the group's history, she was concerned about the future of the group, which kind of girls should become new members, etc. She also comes across as a very 'real' person. She would be among the members I would most want to meet in person. Anyway, I want to dedicate this entry to Yuko Nakazawa, and wish her the best of luck in her career and in her personal life.